Evodash Precision Digital Dashboard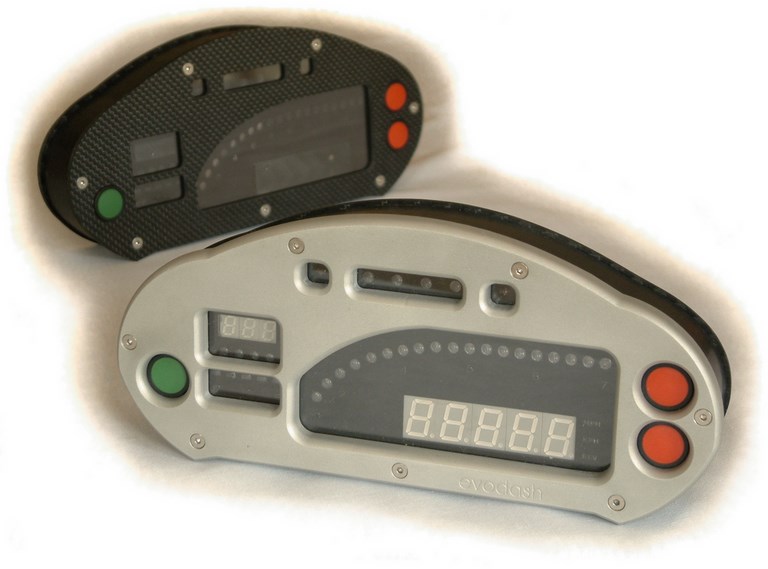 Evodash is a complete vehicle digital instrumentation system monitoring all key functions such as speed (in mph or kph), revs, digital temperature, digital oil pressure, odometer and fuel levels . The dash has been designed for any number of custom and modified purposes, applicable both to cars and motorcycles. The dash is available with carbon fibre or aluminium front panel and green/amber/red or blue/red lighting themes. It is supplied with connectors, loom, speed sensor, temperature sensor, oil pressure sensor and full fitting instructions. Excellent viewing in all light conditions it achieved through the use of ultra bright LEDs.
As well as the main functions there are additional features such as 0-60 timer, fully programmable shift lights, 20 minutes of dash activity recording and playback facility. High revs, high speed and average speed timers are also included. Evodash is switchable between MPH and KPH and there are also a number of ways to display the information available on screen.